Lake Lugano Cruises
The beautiful blue lake surrounded by green mountains offers very attractive scenic lake Lugano cruises. The remarkably shaped lake offers different views around every corner. About 2/3 is Swiss territory, the rest is Italian; an international boat trip is one of many options.
Lugano is the biggest city in the Lake Lugano (Lago di Lugano) area, and an obvious starting point for boat trips. But one can board boats in most towns along the lake. Do check the timetable as boat schedules on some routes are limited.
The boats offer 2nd and 1st class sections. You can buy snacks and drinks on board, and there's a restaurant to have lunch.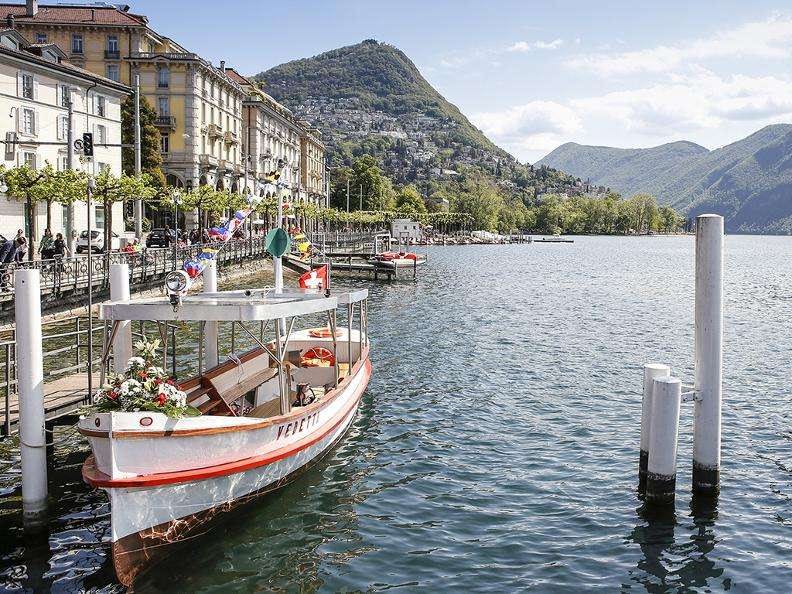 A Lake Lugano boat trip can be combined with various other activities. Here are a few examples:
Lugano to Melide by boat, then walk for 5 minutes to visit Swissminiatur, then back by train;
Take a boat to Paradiso for a visit to Monte San Salvatore;
Travel by boat from Lugano to Capolago to take the cogwheel train to Monte Generoso;
Walk to Gandria and take a boat back from there;
A boat trip from Lugano to Porlezza, to see the lake area that is fully located in Italy (other areas are only partly in Italy as the border is in the middle of the lake there);
By boat from Lugano to the pretty village of Morcote, and back by bus;
The longest non-circular boat ride (about 1h30) is from Lugano via Porto Ceresio (Italy) to Ponte Tresa. A train will take you back to Lugano in 30 minutes. You can walk from the boat dock to the train station in 4 minutes.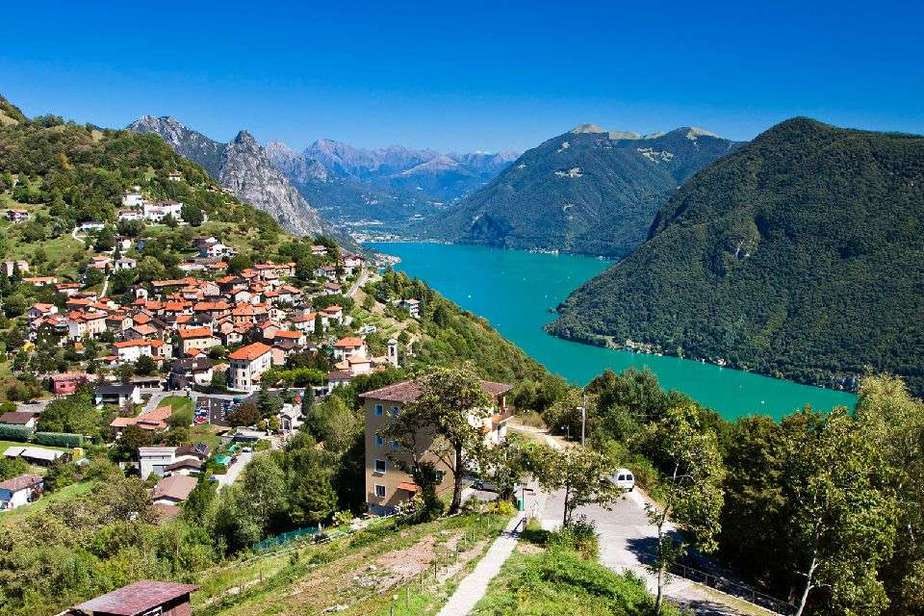 More tips for a lake lucerne cruise:
locations de vacances en suisse, louer un bureau en suisse, louer une salle d'evenementielle en suisse, louer un chalet en suisse, vacances à la montagne en suisse, dormir dans un chalet suisse, que faire en suisse, où aller en suisse, randonnées en suisse, lieux atypiques en suisse sont des sujets traités sur notre plateforme homeswisshome.ch.