3 BEAUTIFUL CITIES TO VISIT IN SWITZERLAND – HOMESWISSHOME
Switzerland is a country of great alpine landscapes, green meadows, crystalline lakes, medieval towns and fairytale villages, once your holiday rental is booked and your suitcases ready it remains to be seen which city to visit! To fully enjoy nature, visit castles and palates, but also taste its delicious cuisine, including its famous chocolates and cheeses our partner HomeSwissHome the rental site in Switzerland (see insta here) presents us in November the best deals in Switzerland. Today we invite you to discover 3 cities (indispensable) to visit in Switzerland!
1 BERN
The centre of Bern is a World Heritage Site, so prepare for the beauty of this place.
Bern would have just been from bur, which means bear in German. These animals are visible in semi-freedom on the other side of the river and appear on the coat of arms and the city flag.
Bern's appearance is marked by the Aar River, which meanders, leaving the old town encrusted in it. The main street is the Kramgasse, which leads to the famous clock tower. But the streets that are parallel to it are also important. In fact, the entire historic centre is worth a walking tour. Along the Kramgasse you will find different fountains, with colorful figures of historical, religious and mythological figures of the city.
2 – Lucerne
Bathed by The Lake of the Four Townships, Lucerne is one of the most beautiful medieval towns in Europe. The highest point of the city is the Kapellbricke.
The chapel bridge, a beautiful 14th century wooden bridge, Lucerne Cathedral and the dying lion monument are some of the sights not to be missed in the city.
However, the best way to get to know Lucerne is to get lost in its historic centre, which is full of narrow streets, charming squares and beautiful façades.
3 – Geneva
We end with another of the most important cities in the country, in the most western region. No doubt you'll want to take a look at Lake Geneva. It would not be a bad idea to go to the Orthodox Church as well, a 19th century building that can be seen from any house.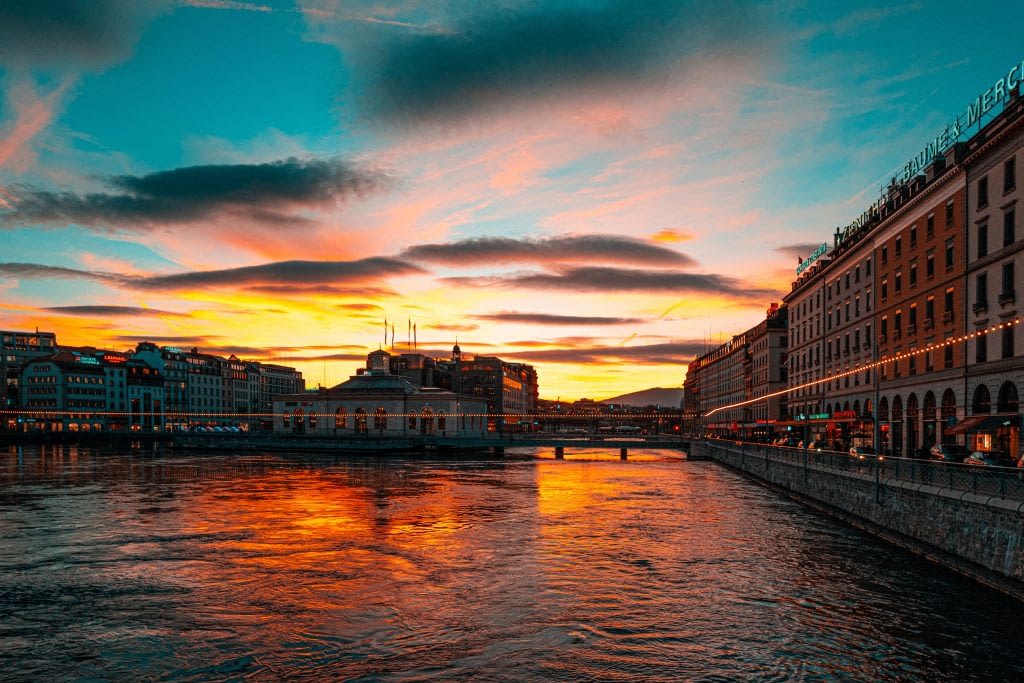 That's all for this selection, of course these are not the only places to discover. Switzerland is full of places to visit and enjoy. Before you start your trip, don't forget to book your dream rental on HomeSwissHome.ch! On HomeSwissHome, you can find the rental that best meets your needs, whether it's for your vacation or your business trips, so don't hesitate!
If you are currently travelling in Switzerland, please check out our other articles in collaboration with the HomeSwissHome website right here.
Tags: homeswisshome, rentals, what to do in Switzerland, what to visit in Swiss, Swiss, top 5, holidays, visit,
Check for more info on our homeswisshome blog page: https://www.homeswisshome.ch/category/homeswisshome-news/
Swiss holiday rentals, Sleeping in a chalet in switzerland for a week end, grenting an office in Switzerland, renting an event room in Switzerland, renting a chalet in Switzerland, holidays in the mountains in Switzerland, sleeping in a Swiss chalet, what to do in Switzerland, where to go in Switzerland, hikes in Switzerland, atypical places in Switzerland are subjects covered on our homeswisshome.ch platform.